Clinic Immersives - Nurse Practitioner Skills Labs Enterprise
The Clinic Immersives NP Skills Labs Enterprise allows nurse practitioner (NP) students to develop clinical lab skills using their own affordable Oculus Quest mobile VR with unlimited access, anywhere-anytime, using hand tracking inputs to practice in either guided or expert modes.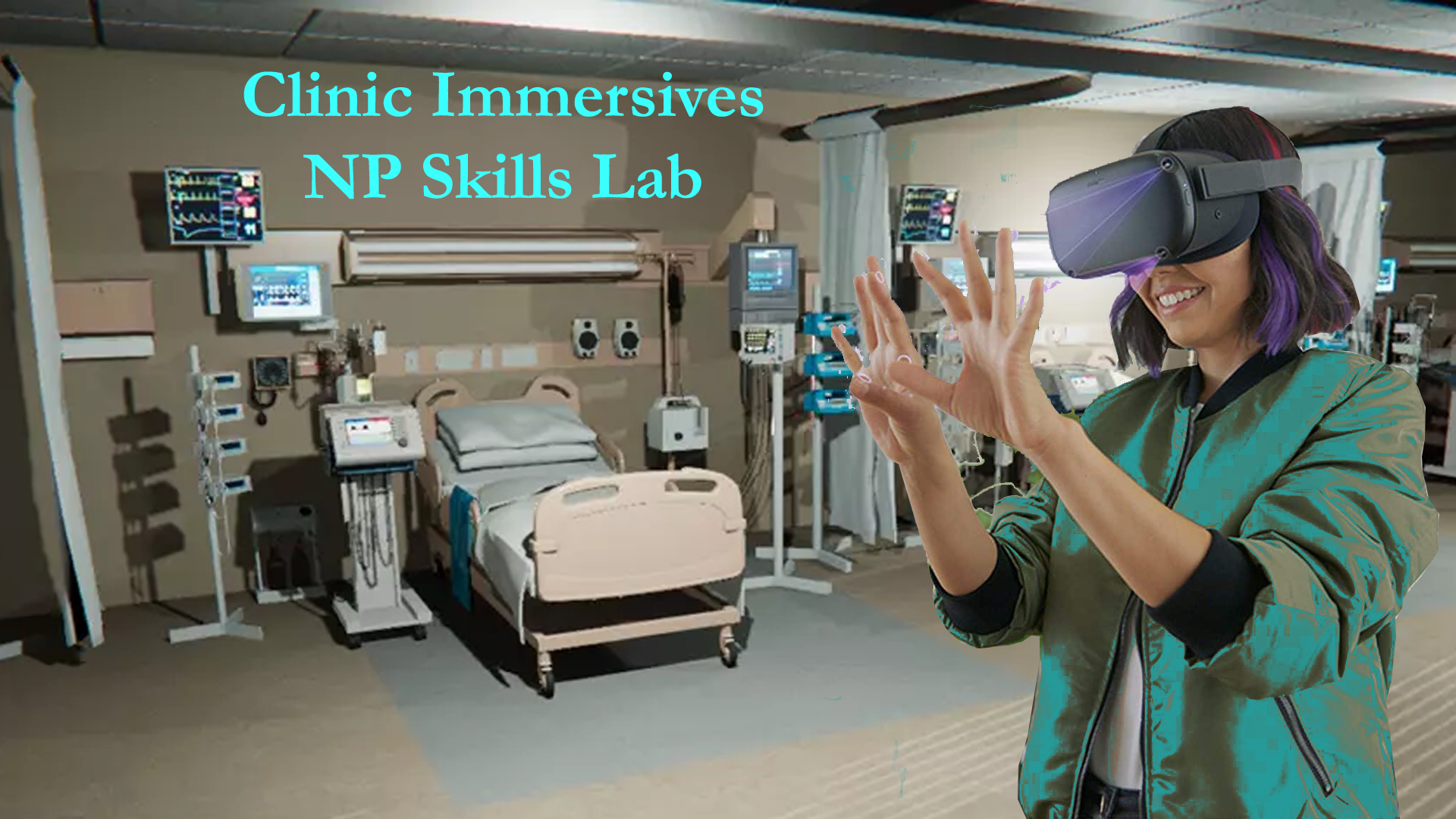 NP learners and faculty access the Clinic Immersives NP Skills Labs through a Cloud-based enterprise that provides application control, headset control, learner progress monitoring, and rich analytics reporting of learning outcomes that provides insight for every aspect of clinical skills labs, learner performance, and learner and class skills gaps.  
No travel is required, availability of practice is nearly unlimited, and the enterprise incorporates a physiology engine that allows for customization to present a diversity of patient and case scenarios.
Emerging research has shown that students acquire skills more rapidly, with greater accuracy, and retain skills longer through immersive learning experiences.
To bring Clinic Immersives NP Skills Labs to your institution:
Arrange a demo

Arrange a pilot

Purchase Licensing
Contact:
Jim Kiggens
CEO, inciteVR
This email address is being protected from spambots. You need JavaScript enabled to view it.